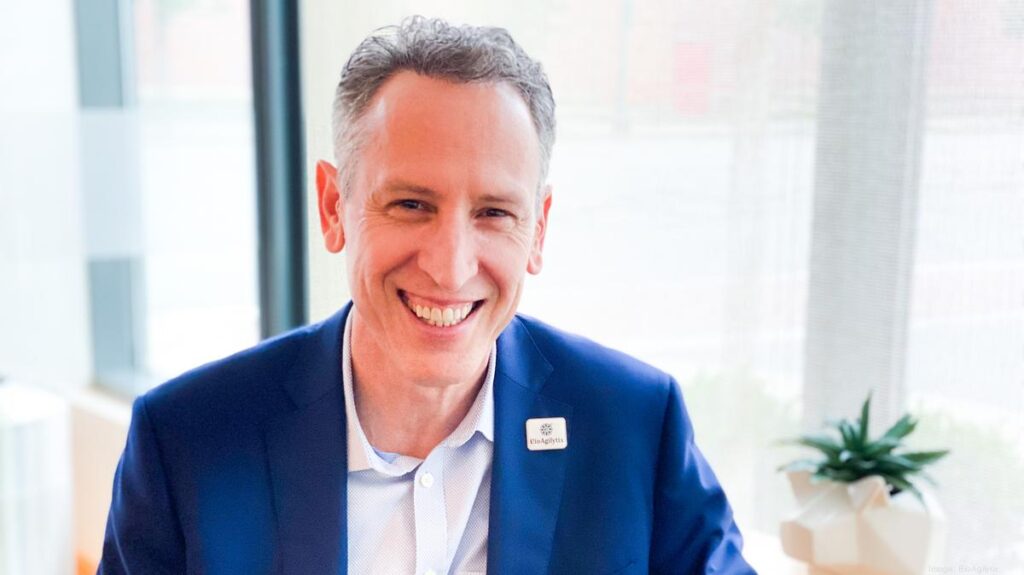 Marshall University and the Marshall University Alumni Association are excited to announce that alumnus Jim Datin will serve as grand marshal for Marshall's 2022 Homecoming activities the week of Oct. 24-29.
Datin recently retired as president and chief executive officer of BioAgilytix, a leading global bioanalytical contract research organization. During his time there, the company grew from less than 50 employees to more than 1,100 and was continually recognized as one of the nation's fastest growing companies. Datin graduated from Marshall University in 1985 with a degree in marketing and was elected to Marshall's business hall of fame in 2018.
Highlighting his role as grand marshal, Datin will lead the annual Homecoming parade on Thursday, Oct. 27, beginning at 6:30 p.m. The popular parade is set to make its way down Fourth Avenue in Huntington before ending on campus. The parade will be a part of a full week of activities for this year's Homecoming, Fun in the Sun!, celebrating Marshall's inaugural season in the Sun Belt Conference.
"We are proud to welcome Jim back to Huntington as our grand marshal for this year's Homecoming celebration," said Ron Area, CEO of the Marshall University Foundation. "Jim has done great things since his days here on campus in the world of business, but he has always remained a son of Marshall at heart. He is very deserving of this honor, and we can't wait to celebrate together later this month."
Datin grew up in Cincinnati, Ohio, as the oldest of three brothers. He came to Marshall and earned a soccer scholarship, proudly playing games at the former Fairfield Stadium. Datin spent all four years living on campus where he was a resident advisor and a regular attendee at fine arts events on campus.
After Marshall, Datin earned his MBA from the University of New Haven and completed the Advanced Management Degree at The Wharton School at The University of Pennsylvania.
Prior to being named president and CEO of BioAgilytix in 2013, Datin was a seasoned executive with significant experience in the pharmaceutical, life sciences and biotech industries. Over the course of his 35-plus year career, Datin has been a successful CEO, director and executive in companies throughout the United States, Europe, Canada and Asia.
He was previously EVP and managing director at Safeguard Scientifics, former chairman of the board at Clarient and Laureate Pharmaceuticals and was the former president at Dendrite International. He was also an executive with GlaxoSmithKline and Baxter Healthcare.
During his most recent tenure as CEO, BioAgilytix was named among the best places to work in North Carolina and had some of the highest customer satisfaction scores in the industry. The company went from $50 million in value to over $3 billion in eight years.
Datin is currently a board member with BioAgilytix Labs, Grenova Solutions, The North Carolina Biotechnology Center and the North Carolina Symphony. He is also an owner with the North Carolina Courage, a women's professional soccer team based in Cary, North Carolina.
Datin said he is excited to return to Marshall for this year's Homecoming festivities after several years away from Huntington.
"Whether on the soccer field, in the classroom, residence hall, fraternity or on campus, this was, and will always be, a very special place to me. It is a place I will always call home," Datin said. "I had the good fortune of making one of my best decisions in attending Marshall 37 years ago and the experiences I had here, and the things I learned while here, were deep and have lived with me my entire life."
Datin said that it is an honor to be recognized as grand marshal, especially during a time when the university is truly on the rise.
"It is a very high honor to be recognized as the Homecoming grand marshal. Marshall is a university that has a lot of great things happening and has a truly innovative and rock star president in Brad Smith," Datin said. "Combine the great things happening on campus with a nationally recognized soccer program, major athletic victories and a new athletic director that is bringing in strong leadership to transform Marshall's facilities and national presence, and there has never been a better time to be a part of the Marshall family."
In addition to the Homecoming parade, Datin will also participate in other major events on and around campus leading up to the Homecoming football game against Coastal Carolina University on Saturday, Oct. 29. Other highlights of Homecoming week for alumni include the Unity Walk on Oct. 24, parade and bonfire on Oct. 27, Picnic on the Plaza and Marshall StamFEED presented by Jenkins Fenstermaker PLLC on Oct. 28, and the Stampede 5K and Alumni & Family Tailgate presented by Woodlands Retirement Community on Oct. 29.
"Four of the best years of my life took place at Marshall. This is a nurturing environment with caring people committed to a great education," Datin said. "It was a beautiful campus in the 1980s and is even more engaging today with so many new, high-tech buildings and world-class facilities. President Brad Smith has and will continue to do great things for Marshall, Huntington and West Virginia in making Marshall a destination for students around the world."
More information about this year's Homecoming can be found at www.herdalum.com/herdhomecoming.