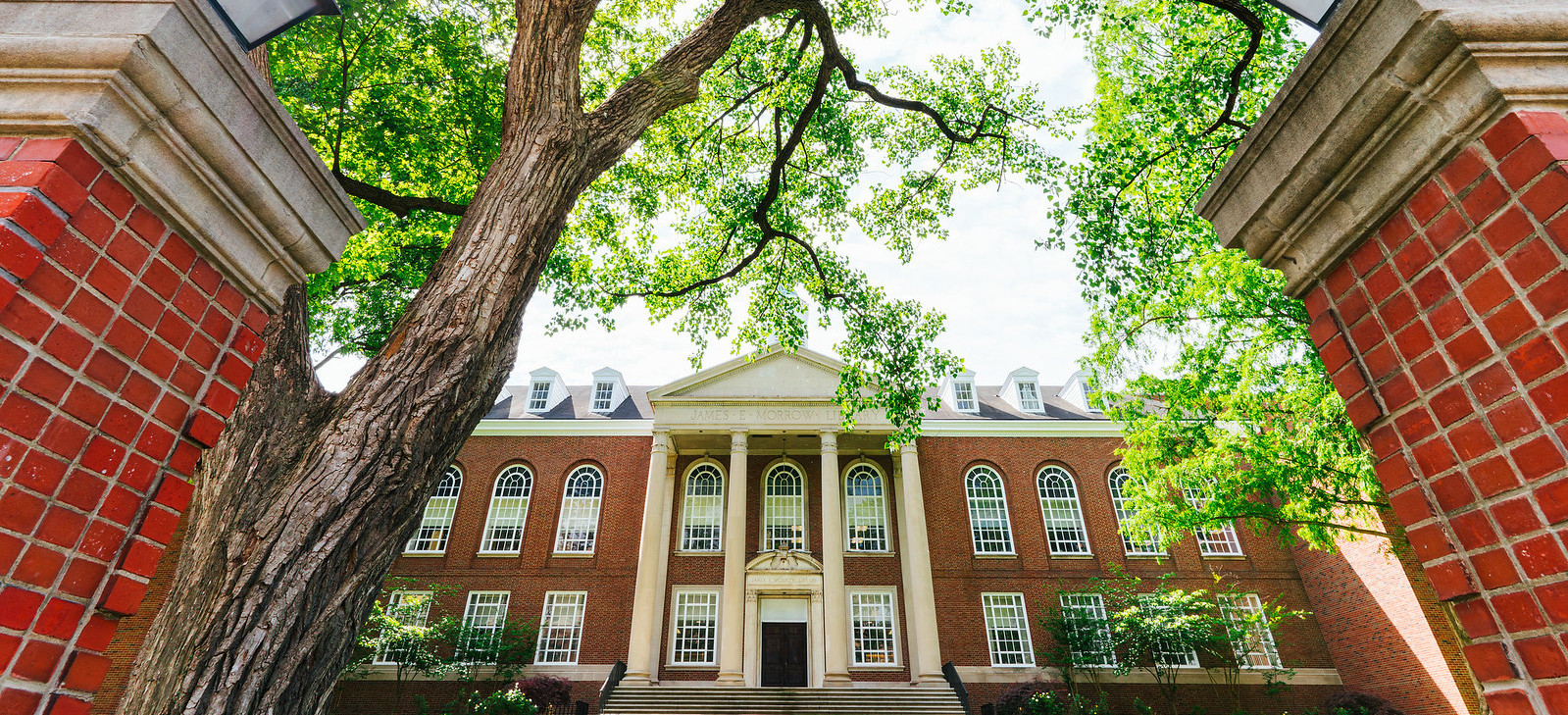 Giving makes a difference
There are as many ways to support Marshall as there are things to support. When you give to Marshall, your generosity empowers the university to grow. Your gifts fund student scholarships, faculty research, outreach efforts, program expansion, capital projects and university initiatives.
There are many ways to give back
To learn more about the specifics of each type of gift or to begin planning a gift, contact The Marshall University Foundation at (304) 696-6264 or click on the links below.
Marshall's Entity Identification Number or its Tax Identification Number is 55-6011111
Give Online
Search or browse funds on our secure online giving site to quickly and easily make a gift.
Give By Mail
Please mail your check (payable to the Marshall University Foundation Inc.) to:
Marshall University Foundation Inc.
519 John Marshall Drive
Huntington, WV 25703
Give By Phone
We would be happy to take your donation over the phone.
Please call (304) 696-6264.
Contact Us
Still have questions about giving at Marshall University?
CONTACT US with your questions today!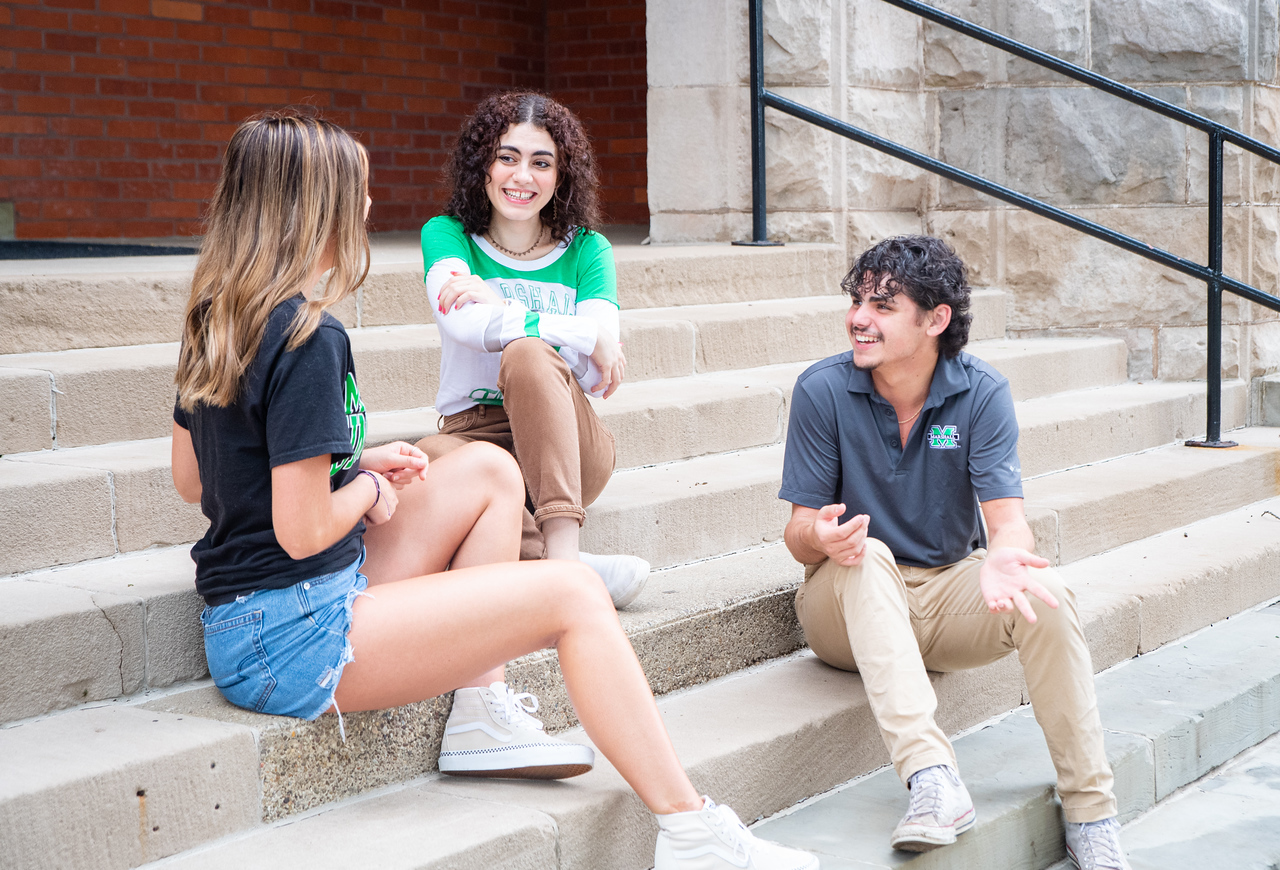 Your Gift Matters!
Marshall University is on an upward trajectory. The work we do here matters, and it requires resources greater than those provided through state appropriations. Your philanthropy powers our vision.
Marshall is an institution of vision with vital human resources upon which the community, region, state and nation rely. Private support allows Marshall to be innovative in its plan and to secure and promote its position as a leader in the state and the region. Some giving also provide tax benefits and income for you or a beneficiary.
Giving FAQ
Like most other public universities, Marshall University receives only a portion of its revenues directly from state government. Federal dollars are sometimes allocated to specific projects or infrastructure needs. Tuition, which has failed to keep pace with inflation over the past decade, accounts for a small percentage of university revenues.
Marshall University must rely on private donors to support the rest – everything from scholarships to faculty hiring and retention to equipment for classrooms and laboratories. When new buildings are built, state funds pay for the actual cost of construction – but not for the furnishings needed to bring those spaces to life. Gifts and endowments also enable a university to weather the inevitable "lean years," when budget cuts and competing priorities result in greater challenges for public institutions.
An endowment preserves capital, overcomes inflation, and provides long-term, reliable income to the University. For example, a $100,000 scholarship gift might be awarded to deserving students at $5,000 per year – meaning the scholarship fund will be depleted in 20 years. But if that $100,000 were used to establish an endowment, the gift would be invested and a portion of the earnings used to award scholarships. Another portion would be used to increase the principal and offset investment costs. The endowment would therefore continue to grow over time, supporting scholarships for as long as the University exists.
Every gift makes a difference. Through The University Fund, even relatively small gifts can have a major impact. Just $25 can purchase a new library book or slides and petri dishes for a biology lab. A $100 gift can help a student research an honors thesis. $500 can support an internship or award a stipend to a graduate student. And when combined with hundreds or even thousands of other "small" gifts, the University can hire new faculty members, offer merit scholarships or meet a host of other critical, ongoing needs.
Endowments and scholarships are often named in honor of a family member or friend. Also, naming opportunities for classrooms and gathering spaces, laboratories, and buildings are available for donors who wish to honor or memorialize their loved ones in this manner.
Yes, donors often choose to remain anonymous. Marshall University always respects a donor's stated wish for privacy.
Yes, the Marshall University Foundation is a federally-recognized 501(c)(3) non-profit organization. Gifts to the Foundation are therefore tax deductible to the fullest extent of the law.
The company you work for may match your gift to a non-profit educational organization like Marshall. Matching gifts can increase the impact of your gift without decreasing the size of your wallet, and Marshall recognizes you for the full amount! If your employer matches gifts, obtain the proper form and simply return it with your contribution.
That's great! There are many different ways you can give back to Marshall, below are a few for you to explore!
ANNUAL FUND – Annual Giving provides critical support for the University's annual operating budget, ensuring that its programs continue to be of the highest quality and helping to keep tuition as affordable as possible.
MAJOR GIVING & CORPORATE GIVING – At Marshall University, the phrase "Major Gift" is reserved for contributions that combine a significant financial investment with a transformative vision.
PLANNED GIVING – When you include the Marshall University Foundation in your estate plan, your generosity advances the public good through innovative, accredited educational programs.
SCHOLARSHIPS – Marshall University has a number of endowed and annual scholarships that have been established through the Marshall University Foundation by individuals who deeply care about Marshall University and its students.
Marshall For All, Marshall Forever
We Can't Do It Without You!
You can create a scholarship endowment that opens doors to achievement and success for a diverse student body, ensuring that financial barriers never slow academic inquiry, imagination or drive. You can boost the department that changed your life, help renew and reimagine our facilities, or build robust undesignated funds that allow the university to quickly meet challenges and embrace opportunities. You can make a gift to support the extracurricular activity that you loved and that will help other students find their own unique places in the Herd too.
Gifts of every size and type matter. Your gifts, especially when combined with gifts from other donors, change lives.
There's a growing culture of giving back at Marshall, and this energy reinforces our ability to be a pacesetter and to ensure that possibility is never out of reach.
Your gift… identifies you as an active member of the Marshall Alumni Family!
Giving shows you are a part of the Marshall Family and makes you an active member of the Marshall University Alumni Association. Giving includes you in a special group of people who loved their experience here and continue to be a part of the success of Marshall University. As an alumnus, parent or friend, you choose to stay connected and make the university a priority.
Your gift… helps continue the margin of excellence
Your gift to Marshall ensures that students receive special opportunities and keeps a high quality education affordable. Generous donors make possible many accredited program and scholarships, as well as help meet the day-to-day needs of our growing university. Annual giving allows each of our colleges and schools to develop, maintain and build new and enriched academic programs. Gifts to capital projects and endowments provide the framework for the future of Marshall University. No matter where you direct your gift, your support makes Marshall stronger, today and tomorrow.
Your gift… lets you "pay it forward"
As an alumnus, think about your time at Marshall-the lectures, group projects, pep rallies, and lifelong friends you met on campus. A gift to Marshall ensures that current students will continue to have the experiences you did. By giving back, you demonstrate that Marshall means something to you and that you want to continue the educational mission of Marshall University. As a parent or friend, you value the payoff of investing in education. A Marshall education prepares students for their generations' challenges.
Your gift… says YES to Marshall
When you give to Marshall, you are voting with your dollar. You are saying "yes" to Marshall. You are saying "yes" to the academic experience. You are saying "yes" to your Marshall pride. It is a simple as that-you support meaningful, worthwhile education, and we thank you.
Together, we're focused on an unlimited future. Thank you for your support.