Make a Major Impact on Marshall!
In conjunction with raising Marshall's profile, our Advancement efforts rely on our development officers' work to grow our private support base. These professionals work collaboratively with academic leadership and university administrators to secure gifts for university initiatives and campaign priorities. By establishing and nurturing relationships with members of the Marshall community, including alumni, parents, faculty, administrators and friends of the university, the development officers elevate our donors' sights and affirm that Marshall is a philanthropic priority.
MAJOR GIFTS
At Marshall University, the phrase "Major Gift" is reserved for contributions that combine a significant financial investment with a transformative vision. Major Gift donors understand that strategic investments can provide many benefits to our student body, position Marshall as a leader in higher education, and help us build premier programs that reflect our values.
Because of their ability to help us shape our future, Major Gift donors often retain naming rights when making investments in capital, key university faculty positions and programs. A partial list of opportunities is available on our Donor Recognition page.
Marshall University recognizes gifts of $25,000 or more as Major Gifts, and these gifts can take the form of cash, appreciated stocks or bonds, real estate, or other assets that can be used to support the university and its mission.
CORPORATE AND FOUNDATION GIVING
Corporate support helps fund scholarships, new facilities, professorships and programs.
The external relationship with local, national and international corporations not only contributes vital financial support to the university, but also offers corporate donors reciprocal benefits above and beyond a simple tax benefit. Today's Marshall students are tomorrow's workplace leaders.
A partnership with Marshall provides opportunities for corporate entities to have access to tomorrow's leaders in business and industry. Corporate partners can help develop solutions for challenging issues by funding research initiatives, providing professorships and scholarships, and helping to purchase equipment and facilities. They can maximize marketing funds to align a corporate message with a giving opportunity at the university, being showcased in local, state and national media, as well as university communications.
How are donors recognized?
Marshall University would not be the same without the philanthropic support of our alumni and friends. In appreciation of our most generous and steadfast supporters, we offer special recognition through donor societies and other events throughout the year.
Donor Recognition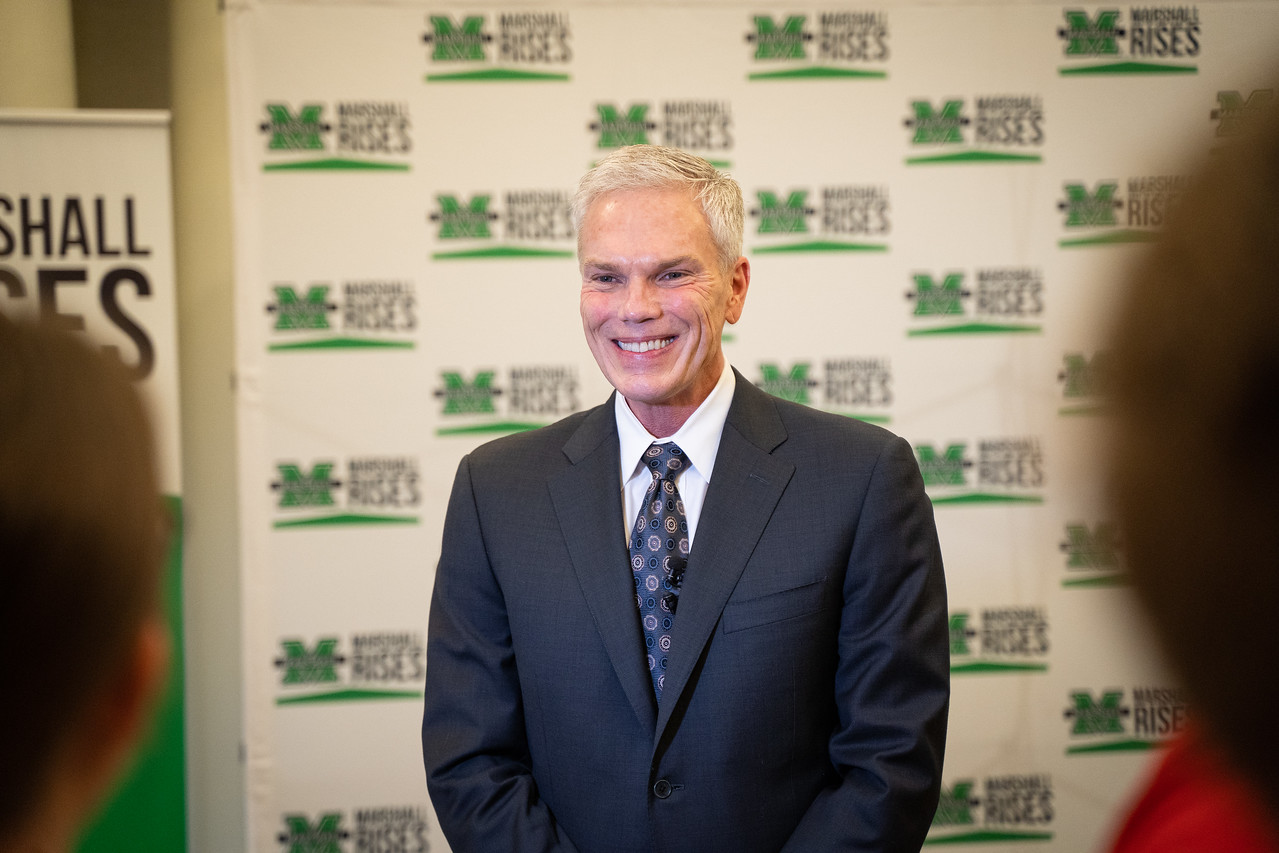 Giving back to Marshall
Before becoming president of Marshall University, Brad D. Smith made a transformational $25 million gift in 2018 to help establish the Brad D. Smith Center for Business and Innovation, forever transforming the landscape of the university. Smith, who graduated from Marshall in 1986 with a bachelor's degree in business administration, said at the time that he and his wife were enthusiastic about aiding the school and its students through continued education and academic expansion.
"Alys and I are passionate about education and economic empowerment in West Virginia, Ohio and the surrounding Appalachia area," he said. "We believe in supporting programs that are strategic, enduring and making a lasting impact on students. We appreciate the opportunity to continue to work with Marshall leaders to bring new insights in business programs to reality."
Impact of Giving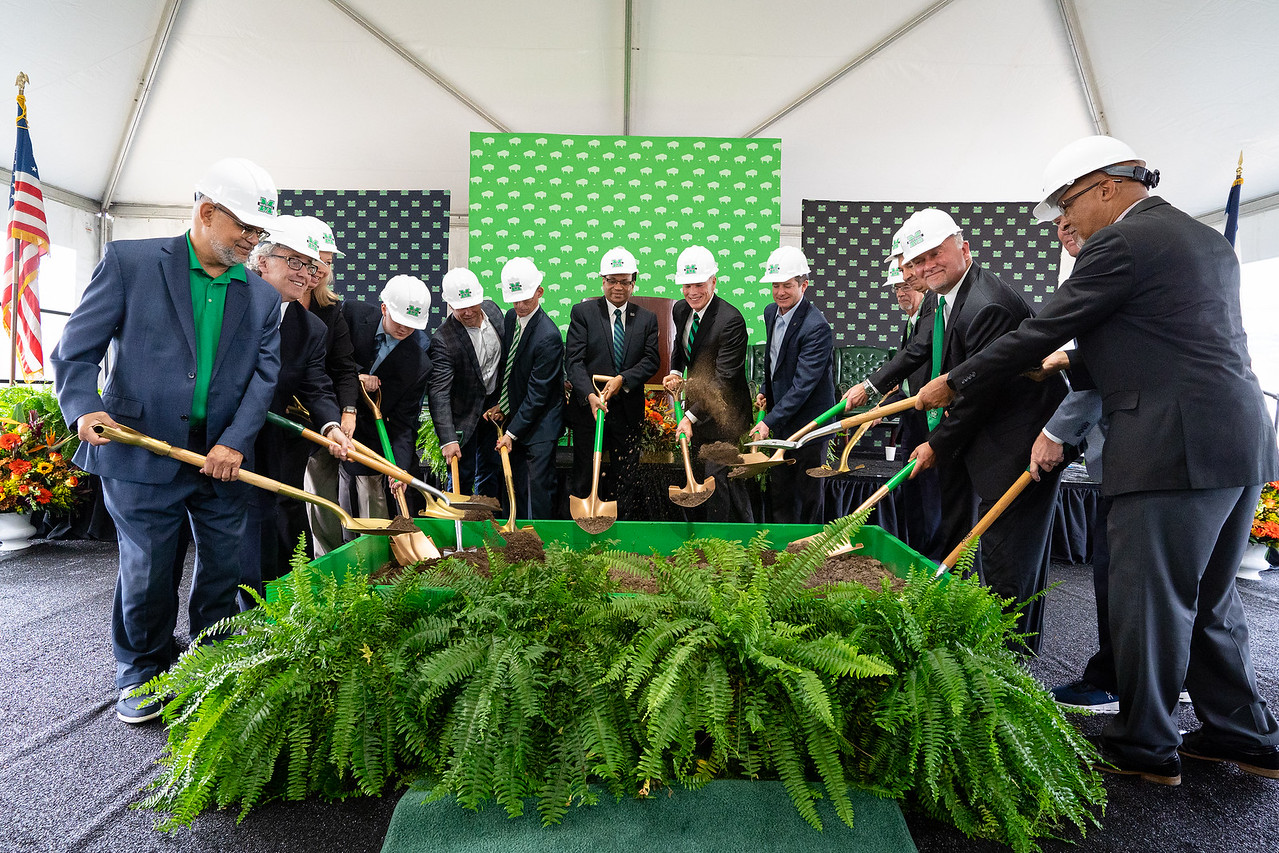 Shape the future of Marshall
When you invest in Marshall University, you support the next generation of change-makers, entrepreneurs, scientists, healers, business leaders and educators. You help our students achieve their dreams.
And there are multiple ways you can make a difference, including gifts of cash, securities, real estate, charitable gift annuities, trusts, bequests, life insurance beneficiary designations and more. Each gifts helps move the needle at Marshall University, from student and academic support, to breaking ground and improving the very facilities that are used to shape young minds. Contact us today to get started changing the world for our students!