About Day of Giving
Each year, Marshall University alumni and supporters have an opportunity to make their mark on the university during Marshall's annual Day of Giving in the spring.
Hosted by the Marshall University Foundation, this event is an opportunity for the Marshall family to join together and make a lasting impact on the students of Marshall and to help shape the future of the institution. The event features 24 hours of giving thanks, with stories, updates and interactive elements throughout the event on the Foundation and Marshall University social media feeds and websites.
In total, Marshall's 2023 Day of Giving raised $72,360 for the university.
Through the financial support of a strong alumni community, Marshall has grown in stature and prestige over the past decade, reflected in the university's designation as a Doctoral University: High Research Activity, or "R2" status, in 2019, and a diverse offering of programs for students.
"Philanthropy is near and dear to my heart," said Marshall University President Brad D. Smith. "It is an opportunity to give back and support the things we love. On April 26-27, I encourage the entire Marshall family to come together and support our great university on Marshall's Day of Giving as we recognize those who support our students, our campus and our mission through giving."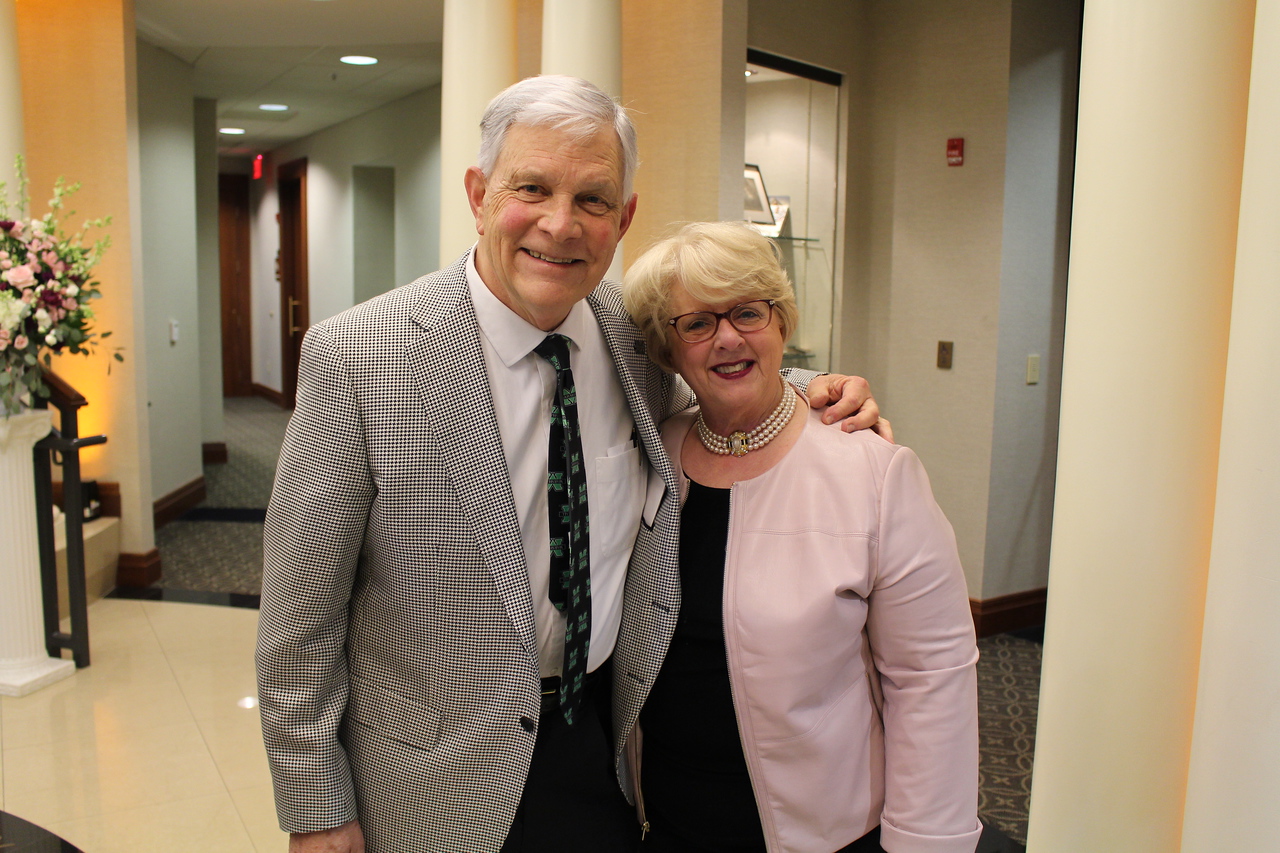 Why Giving Matters
Marshall's Day of Giving comes on the heels of the highly successful Marshall Rises campaign, the largest comprehensive campaign in the history of the university, which concluded last year. Marshall Rises raised more than $176 million in support of the university, with more than 50,000 gifts recorded during the campaign.
"Setting aside a day dedicated to recognizing those who make a profound impact on our institution through financial support is just one of the ways we can say thank you," said Dr. Ron Area, CEO of the Marshall University Foundation. "Marshall's Day of Giving is a great way for members of the Marshall family to make a difference and show their support for the university. Because all gifts, no matter the amount, add up to making a real difference for the students of Marshall."