Who We Are...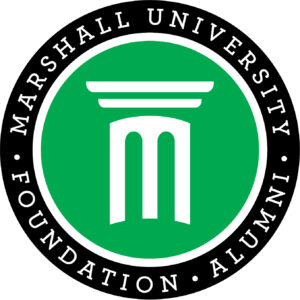 Creating opportunities for everyone to stay engaged is at the core of the university's commitment to advancement. Advancement encompasses all that our alumni and friends do to strengthen Marshall University.
Our mission is to advance Marshall University through engagement and philanthropy. This website was formed by joining the MU Foundation and the MU Alumni Association to better serve our alumni and friends in the state and the region, throughout the country, and around the world.
We are committed to engaging everyone
We are committed to engaging everyone who loves Marshall University—alumni, fans, donors, students, parents, and friends—through programming, events, and opportunities to give back.
A nonprofit IRC Sec. 501(c)(3) organization, we are an independent organization and the preferred channel for private contributions that benefit all areas of Marshall University. Located in Brad D. Smith Foundation Hall, we are governed by the Foundation Board of Directors that helps elect our officers and appoints our leadership. Our work is also guided by our volunteer MUAA Board of Directors, which serves as the university's alumni advisory body and includes alumni representing areas across campus and around the country.
Foundation History
Learn more about the history of the Marshall University Foundation!
Learn More
Contact Us
Marshall University Foundation Inc.
519 John Marshall Drive
Huntington, WV 25703
(304) 696-6264
foundation@marshall.edu
Marshall Rises
Marshall's Bold New Future
In 2022, the Marshall University Foundation announced that Marshall Rises, the largest and most ambitious fundraising campaign in Marshall University history, had raised more than $176 million in support of the university.
More than 50,000 gifts were recorded during the campaign spread across 1,300 different designations at the university, ensuring that a wide range of programs and projects were directly touched by the campaign.
Marshall Rises publicly launched in October 2019 with a goal of raising $150 million, after having already secured more than $100 million during the quiet phase that began July 2016. By May 2021, the campaign reached its $150 million target, eventually topping $176 million when the campaign formally concluded last year.
About the Marshall University Foundation Inc.

The Marshall University Foundation Inc. was chartered on January 3, 1947 as an independent nonprofit organization to receive, invest, administer and disburse private resources on behalf of Marshall University. Gifts to the Foundation add a margin of excellence over and above the appropriate level of state support and are not intended to replace state funds. The Foundation plays a crucial role in providing the support critical to the continuing success of a nationally prominent university. This Foundation is dedicated to providing this service in a professional and personal spirit of respect, honesty, cooperation and goodwill for the benefit of the University.
Mission Statement
The mission of the Marshall University Foundation Inc. is to maximize continuous financial support for Marshall University and its students by soliciting, receiving, investing and administering private gift support. The Foundation is committed to providing professional service to Marshall University, its students and donors.
Vision Statement
The Marshall University Foundation Inc. will support and strengthen the continuing development of Marshall University by creating a culture of philanthropy, volunteer leadership and exemplary fiduciary responsibility.
Core Values
Integrity – We maintain the highest ethical standards demonstrating our dedication to the principles of honesty and truth.
Respect – We value all individuals and shall treat them in a professional, courteous and respectful manner.
Diversity – We hold in high regard the different backgrounds, talents and points of views of all individuals.
Pride – We strive for excellence in all endeavors and being the best in fostering relationships with supporters of Marshall University.
About the Marshall University Alumni Association

The Marshall University Alumni Association is dedicated to advancing the goals and objectives of Marshall University as a premier research and teaching institution. Guided by the strategic priorities of the university, the MUAA pursues lifelong, mutually beneficial relationships between all constituent groups and organizations resulting in optimal levels of engagement and philanthropic support. In our daily work, we maintain a commitment to strengthening partnerships among the university community while facilitating the processes of communication, collaboration, and leadership in the field of development. At all times, we promote the very best of everything Marshall University has to offer.
MUAA Goals
Promote and preserve the distinctive values and traditions of Marshall University.
Promote Marshall's role as a modern, comprehensive university dedicated to academic excellence.
Communicate to alumni, students and other Marshall constituents the achievements, needs and activities of the association and the university.
Encourage alumni and friends to make their human and financial resources available to the university and influence others to help the university achieve its goals.
Provide networks for Marshall University alumni to interact with each other and with the university.
Provide alumni with services and programs that support their lifestyle needs and other interests.
Maintain accurate membership and biographical records of alumni for the association, constituent groups and the university.
Continue the legacy of strong leadership.
Pass on to future generations an Association that will effectively serve the interests of Marshall Alumni and be an advocate for Marshall University.
MUAA Homepage
Visit the homepage of the Marshall University Alumni Association and learn more about how you can make a difference as a member of the Marshall Family!
MU Alumni Association
About Marshall University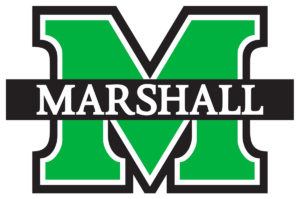 Founded in 1837 as one of West Virginia's oldest institutions of higher learning and the state's second-largest university, Marshall University currently provides higher education opportunities to approximately 12,000 students from all 55 counties in West Virginia, 49 states, as well as students from more than 56 countries.
U.S. News & World Report ranks Marshall University in the top tier of the nation's universities – a direct result of the university's elevation to the R2, or Doctoral University: Highest Research Activity, category. The student-centered research university is located in downtown Huntington, West Virginia, with four additional locations strategically placed throughout West Virginia.
Marshall University offers programs which encourage individual growth through the attainment of scholarship, acquisition of skills and development of personality. Professional, technical and industrial career studies are available through the various departments of the university.
The university provides students with opportunities to understand and make contributions to the culture in which they live; to develop and maintain physical health; to participate in democratic processes; to learn worthwhile moral, social, and economic values; to develop intellectual curiosity and the desire to continue personal growth; and to share in a varied cultural program.
Marshall University