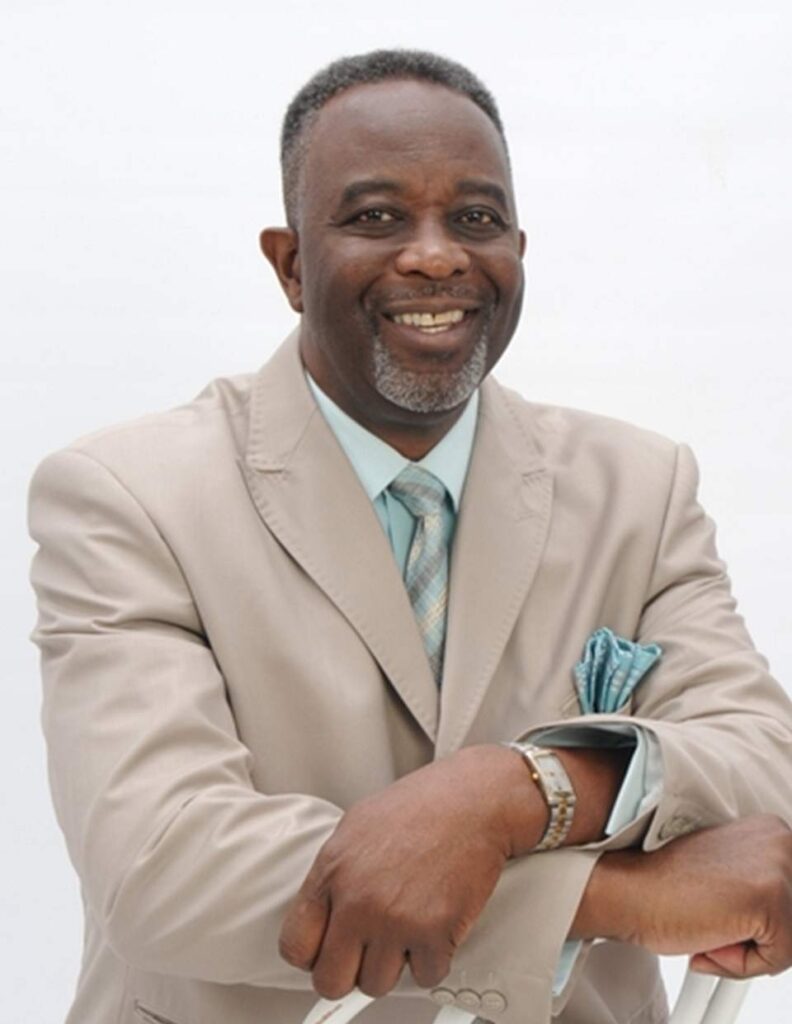 In a broken world all-too-often filled with tales of heartache and despair, every once in a while comes a story so powerful and full of hope that it has to be experienced to be believed.
That is the story of one Lester Hicks.
Hicks' tale is one of overcoming unimaginable odds to rise above and reach heights that many, including himself, never thought possible. It is a story of perseverance, determination and sheer willpower that propelled a young man from the heart of rural Georgia to an award-winning career as a safety engineer at world-renowned security and aerospace company Lockheed Martin, and achievements as an accomplished author and athlete that was part of one of the greatest sports stories ever told.
And he has done it all with a gracious heart, taking the life lessons taught to him by his family and friends and applying them in everything he does in life.
"The secret to my success is sweat equity and determination against all odds when failure is not an option," a proud Hicks said. "I was determined not to allow anyone to outwork me in the classroom, in the workplace and on the football field and basketball court. Sometimes, I have to pinch myself to see if I am caught up in a dream because my accomplishments are so unlikely for a person of my background. But I always remember and embody these words, 'Seek the kingdom of God above all else, and live righteously, and He will give you everything that you need.'"
Hicks' story begins in impoverished southern Georgia in the early 1950s in a two-room shack with no running water or heat source outside of an old, black potbellied stove that was the main attraction on cold winter nights. Hicks was the 12th of 14 children and four grandchildren raised by uneducated sharecropper parents surviving on a $2.50 weekly income.
Hicks likes to point out that he got to where he is today because his parents had, what he likes to call, P.H.D.s. "We survived because they were poor, hungry and determined," Hicks said with a smile.
Still, despite the challenges that he and his family faced, he remembers a caring home where he was showered with love and taught the values of servanthood every day of his life.
He lived in that two-room home in Georgia before moving to Steubenville, Ohio, as a boy. And that, Hicks will admit, is where his story really began.
"We took poor to a whole new level," Hicks said. "My father couldn't read or write at all, and he was identified by an 'x' as his signature. My mother had a fifth-grade education. But both were hardworking, spiritual and honest people who didn't have the benefit of electricity, water or heat. I was the first and only person in my family to attend college. Although we didn't have much, my success is a reflection on their hard work."
As Hicks began to grow into his large, lanky frame, he began to find interest in various sports. He was a defensive lineman and tight end for the mighty Big Red football team at Steubenville High School. He was also a basketball star and a sprinter, high jumper and distance runner on the track and field team.
Because of that success, Hicks began getting calls from major universities all around the country. Nebraska, Notre Dame, Iowa, Iowa State and many of the colleges in and around Ohio gave a long look at the talented multi-sport athlete from eastern Ohio. But while fast, the one thing Hicks could not outrun was his grades. Before long the offers dried up and Hicks found himself attending Ellsworth Community College in Iowa as a last resort.
It was there that Hicks' path took an interesting turn that led him to a little town on the banks of the Ohio River to play for the Thundering Herd.
"I couldn't capitalize on my talents in high school because I didn't apply myself in the classroom. Thankfully, it was in junior college that I learned how to become a student," Hicks said. "I had extraordinary success at the junior level, and I attracted offers from several notable and prominent blue-blood suitors from every major conference except the Southeastern Conference because they didn't recruit black athletes during that era of college football.
"Eventually, because of the racial tension in Iowa, I asked coach Johnny Majors if I could decommit from Iowa State and accept an offer from coach Jack Lengyel for me to attend Marshall University. Initially I had declined his offer, but he was crafty and persistent and eventually I gave him a chance."
On Easter weekend in 1971, coach Lengyel suggested that Hicks accept a free trip from Iowa to Huntington to enjoy spring break at his home in Steubenville while also spending some time on campus at Marshall University. When he arrived, Hicks was immediately struck by the story of the plane crash that had nearly wiped out the Marshall football program one year prior and how he could help. But, Hicks recalled, Lengyel did not sugarcoat what he was getting himself into.
"I was emotionally touched by the Marshall story and some of the players, especially Scottie Reese and others who I would later vicariously play in memory of. Coach Lengyel and my position coach Andy Nameth pried me away from the lure of playing for Notre Dame or the University of California, but they were very honest. He pulled me aside and said, 'Les, we are not going to win a lot of games or play for any championships. Will you accept the challenge to help me rebuild Marshall football?'" Hicks said. "I couldn't say no. So, I became a member of the second edition of the Young Thundering Herd in 1972."
Hicks recalls that his first year on campus was unlike anything he has experienced in his life. "It was still a very grief-stricken campus and community. It was a very sobering experience for a young man to walk into," Hicks said.
Once on campus, Hicks immediately made friends with Reggie Oliver and other members of the now-famous 1971 Young Thundering Herd and got to work. He recalls nights running up and down flights of steps in Twin Towers East and long hours of what he referred to as "hell" at Fairfield Stadium.
"The old Fairfield Stadium felt like two degrees from being in hell. It was not player friendly," Hicks recalled. "The turf field was positioned in a low basin that was surrounded by a high concrete wall and the seats were aluminum. All of that meant radiant heat. At times the temperatures reached 115 degrees. We had a rule that if you lost five or more pounds during practice, you weren't allowed to practice again that day."
Despite the challenges and the naysayers, Hicks was determined that this team could win games.
"I had never been on a losing team until attending Marshall," Hicks said. "I took every loss extremely hard because I detested losing. It was very difficult to attract blue chip athletes due to Marshall's reputation as a losing program. Because of that, we were signing a lot of undersized guys who were not highly recruited at the D1 level. Most of the time, we were giving away around 30 pounds per man on both sides of the ball. And we were always hurt because of substandard nutrition and facilities. I personally was slowed with a torn deltoid muscle in my left shoulder.
"Despite those barriers, I earned a starting defensive end position. I held it until my body simply wore out. When my body became tired, I ran with my heart. Despite my health and injury struggles, I only missed one practice session due to heat exhaustion during my two-year stint with the team."
The Thundering Herd went 2-8 during that 1972 season, Hicks' first with the team, before improving to 4-7 in 1973. While it wasn't exactly what he expected at the time, that experience playing for the Herd during a pivotal moment in Marshall's history has stuck with Hicks his entire life.
Hicks went on to earn two degrees from Marshall, proudly making the dean's list every semester while on campus. Hicks also met his future wife, Della, while at Marshall. They met while pledging for the Greek community during an event for underserved youth. After four years of dating, the pair eloped and were married in December 1977.
While his athletic journey could have taken him anywhere in life, Hicks is quick to point out that what he gained while at Marshall far outweighs anything he could have earned elsewhere.
"She knows that if I had made a detour to attend Notre Dame or Nebraska, I would be wearing a national championship ring. However, I am quick to acknowledge that the ring that she gave me is the best I've ever won," Hicks said. "Marshall University was the last place that I envisioned being. But God had already ordained a wife for me in Huntington. She has been my best friend, my confidant and my ultimate supporter ever since."
After Marshall, Hicks enjoyed a successful career in the environment, safety, health and human resources profession. Before retiring from Lockheed Martin Aeronautical Systems Company in Marietta, Georgia, Hicks was an environmental staff safety engineer for 32 years. He earned 21 awards from the state of Georgia for his pollution prevention and community service efforts during an eight-year period.
He was appointed as Lockheed Martin's Safety Coordinator for the north and south campuses where he decreased the incidence rate and property damage significantly while driving down the worker's compensation cost.
Hicks has been on the front page of the Atlanta Business Chronicle twice and has been featured in national news, television and advertising publications. He served on speaker panels at environment, safety and health conferences in Texas, Colorado, and Georgia. He lectured undergraduate and graduate engineering, nursing and safety students at Marshall University.
In 2005, Marshall University named Hicks as one of its 125 Most Impactful Black Athletes during the 20th century including all sports and, in 2016, he was awarded the prestigious Distinguished Alumnus Award, the highest honor of the Marshall University Alumni Association. He also received the prestigious Pathfinder Humanitarian Award from Steubenville, Ohio, and was a keynote speaker at Steubenville High School in 2016 where he talked about all that he accomplished in life despite graduating with a 1.8 GPA. In addition to that, he was honored with a community service and sports award from Lockheed Martin.
Hicks is also the author of "Against All Odds – 4th Down and Forever" detailing his life and the inspiration he drew from the single worst air tragedy in NCAA sports history.
Hicks and his wife, Della, currently reside in Powder Springs, Georgia, and they have three children and four grandchildren who have also earned multiple college degrees with honors. They remain active in their community, serving as mentors to troubled youth, Sunday school teachers and on their local literacy council, all while continuing to share their unique life experiences with the world.
Hicks is also still active at Marshall, serving as a member of the executive committee with the Marshall University Alumni Association board of directors.
"The national and local recognition that I have received over the years has been way beyond what I could have ever imagined growing up," Hicks said. "Although I achieved innumerable successes in life, I never looked down on my humble beginnings. Moreover, I used them as fuel."
From that small two-room shack in rural Georgia to national awards and recognition, all while helping a community heal through his time on the gridiron, Hicks has never forgot where he came from and admits that his time at Marshall helped shape who he is today and set the stage for an unforgettable journey that he takes the time to share every opportunity he can.
"Looking back, I think a lot about coach Lengyel's sales pitch of, 'A lot of schools want you, but we need you.' As my life has unfolded, I have discovered that I needed Marshall far more than Marshall needed me," Hicks said. "I cashed in on my football talent to earn two degrees. I personally learned during my time there that life is fragile. The loss of those players taught me to never take anything for granted, regardless of age. I felt privileged to be a Marshall University football player, and I felt an obligation to play through frustration, fatigue and injury.
"More than anything, I learned not to complain because millions would love to have the good and bad of my life. I treat every day as if it is my last. As a result, I accomplish what I can by not leaving anything for tomorrow. My conviction is that I am going to work as if I am going to live 100 years and pray as if I am going to die tomorrow."