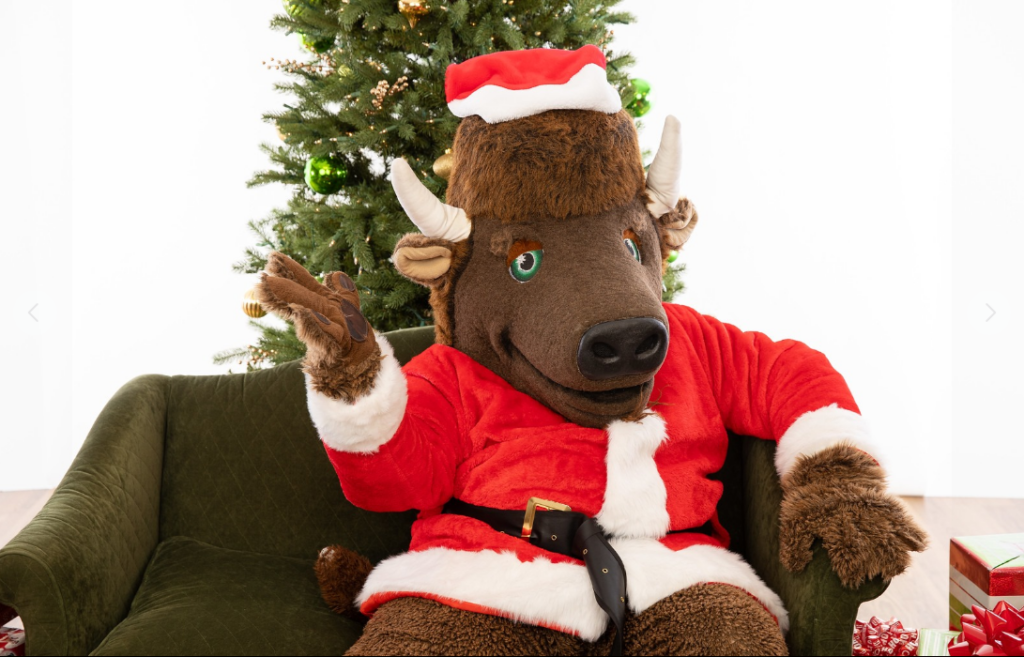 Marshall enjoys postseason successes.
The Thundering Herd men's soccer team made another deep run in the NCAA men's soccer tournament in 2022, reaching the third round of the tournament before losing to the 13th-seeded Indiana Hoosiers 1-0 last month. Marshall finished the year 11-4-4 and spent much of the season ranked in the top 10 nationally.
In its first season in the Sun Belt Conference, Marshall's football team also had a strong season, finishing 8-4 and earning a date with UConn in the Myrtle Beach Bowl. Marshall running back Khalan Laborn led the Sun Belt Conference and was 12th nationally with 1,423 yards rushing and 16 touchdowns.
New faces in new places.
Marshall University president Brad D. Smith wasn't the only new face to join the Marshall family in 2022. The university welcomed dozens of new individuals in new and existing roles this year, helping set the stage for a push to take Marshall to new heights.
Among the highlights was the February addition of Christian Spears as the new athletic director at the university, the April naming of Dr. Avi Mukherjee as the new provost and the October announcement of Matt James as the new Executive Director of Alumni Relations.
Homecoming presents plenty of "Fun in the Sun!"
Marshall celebrated its first season in the Sun Belt Conference with a fitting Homecoming theme as alumni, students and supporters celebrated "Fun in the Sun!" with a full week of activities on campus.
The festivities were led by 2022 Homecoming grand marshal Jim Datin, a 1985 graduate of Marshall and MU business hall of fame inductee in 2018. Highlighting the week of activities was the annual Homecoming parade and bonfire, Picnic on the Plaza, Unity Walk, Stampede 5K and Alumni Family Tailgate. At halftime, Calvin Hunter and Nevaeh Harmon were selected as Mr. and Miss Marshall for the upcoming year.
Pedestrian safety campaign launched on campus.
Marshall University launched a new pedestrian safety campaign on its Huntington campus in August to create continued awareness for students and staff who cross busy streets daily.
The campaign is called Heads Up Herd, reminding pedestrians to keep their heads up and their eyes off of their cell phones. Pedestrians are also reminded to cross streets at crosswalks. In July, other steps were taken to enhance safety on major thoroughfares near Marshall's campus. The West Virginia Department of Transportation issued a temporary order to reduce the speed limit to 25 mph from 35 mph on Third and Fifth avenues between Hal Greer Boulevard and 20th Street. The City of Huntington also completed a new crosswalk on 20th Street between 3rd and 5th Avenues that makes it safe for pedestrians to access the Marshall Rec Center or Joan C. Edwards Stadium.
Baseball stadium becoming a reality.
Marshall University's Board of Governors approved a resolution in October allowing the second phase of construction for the new baseball stadium to proceed. The $3.4 million project includes the addition of two metal buildings that would house the visiting team locker room, batting cages, additional offices and storage.
One month prior, Marshall Athletics received a $13.8 million gift from the State of West Virginia on the site of the school's future baseball stadium. The gift, in the form of a check from the State of West Virginia, was presented by Gov. Jim Justice, a graduate of Marshall University and himself a former student-athlete.
Metro tuition rates expanded for students in Ohio and Kentucky.
In August, the university announced the expansion of metro tuition rate eligibility to a 100-mile radius from the Huntington campus.
Prior, the metro rate applied to border counties in Ohio and Kentucky, but with the expansion more than 40 additional counties have been added to the pool of counties that can take advantage of reduced tuition rates at the university.
Hundreds volunteer for first-ever Community Cares Week.
Marshall University's inaugural Community Cares Week in June was a success, with hundreds of volunteers pitching in to make a positive impact on the university's Huntington campus.
The weeklong sweat equity event focused on engaging faculty, staff, students, community members, local businesses and alumni to help check off "to do" list items on the campus, while giving back to the university that has invested in them as well. A total of 451 people signed up to volunteer, working 1,240 service hours.
Herd officially joins Sun Belt Conference.
On July 1, the Thundering Herd officially became members of the newly realigned Sun Belt Conference, bringing with it three other schools. The Sun Belt Conference was founded in 1976 and began sponsoring football in 2001.
In a number of firsts with the conference, Marshall played its first home game as a member of the Sun Belt Conference on Oct. 12 in a 23-13 loss to Louisiana and then recorded its first Sun Belt victory one week later with a 26-12 victory over JMU. The Herd went 5-3 in conference play this season.
Marshall officially opens Aviation Maintenance Technology program.
U.S. Sen. Shelley Moore Capito, representatives from Marshall University and Mountwest Community and Technical College, and other dignitaries cut the ribbon on the new Aviation Maintenance Technology (AMT) program's facility at Huntington Tri-State airport in August.
The event was also highlighted by the announcement of a new partnership with the Embraer Foundation, a non-profit created by Embraer, who provided a financial contribution. The AMT program, which offers a two-year Associate of Applied Science degree, represents a partnership between Marshall and Mountwest.
Brad D. Smith officially installed as president.
In an outdoor ceremony on the Huntington campus in September, Marshall graduate and former Silicon Valley CEO Brad D. Smith was officially installed as Marshall University's 38th president.
Smith, who assumed the presidency in January, is a native of Kenova, West Virginia, a 1986 graduate of Marshall and a successful former CEO and president of Intuit. During his remarks, Smith focused on the theme of time, saying while the university's vision, creed and purpose remain timeless, time stands still for no one, and the university must adapt to keep pace with 21st century acceleration.
Marshall stuns No. 8 Notre Dame 26-21.
The Fighging Irish. Touchdown Jesus. The golden dome. Everything in South Bend, Indiana, just screams history. But on Sep. 10, the Thundering Herd made their own history with a stunning 26-21 victory over then No. 8 ranked Notre Dame.
In that game Steven Gilmore returned an interception 37 yards for a touchdown late in the fourth quarter and Khalan Labron ran for 163 yards as Marshall shocked the Irish for only their second victory all-time against a top 10 opponent. The Thundering Herd beat No. 6 Kansas State 27-20 in 2003.
Marshall Rises campaign raises $176 million.
In September the Marshall University Foundation announced that Marshall Rises, the largest and most ambitious fundraising campaign in Marshall University history, had raised more than $176 million in support of the university.
In total, more than 50,000 gifts were recorded during the campaign, spread across 1,300 different designations at the university ensuring that a wide range of programs and projects were directly touched by the campaign.
The campaign publicly launched in October 2019 with a goal of raising $150 million. By May 2021, the campaign reached its $150 million target, eventually topping $176 million when the campaign formally concluded earlier this year.