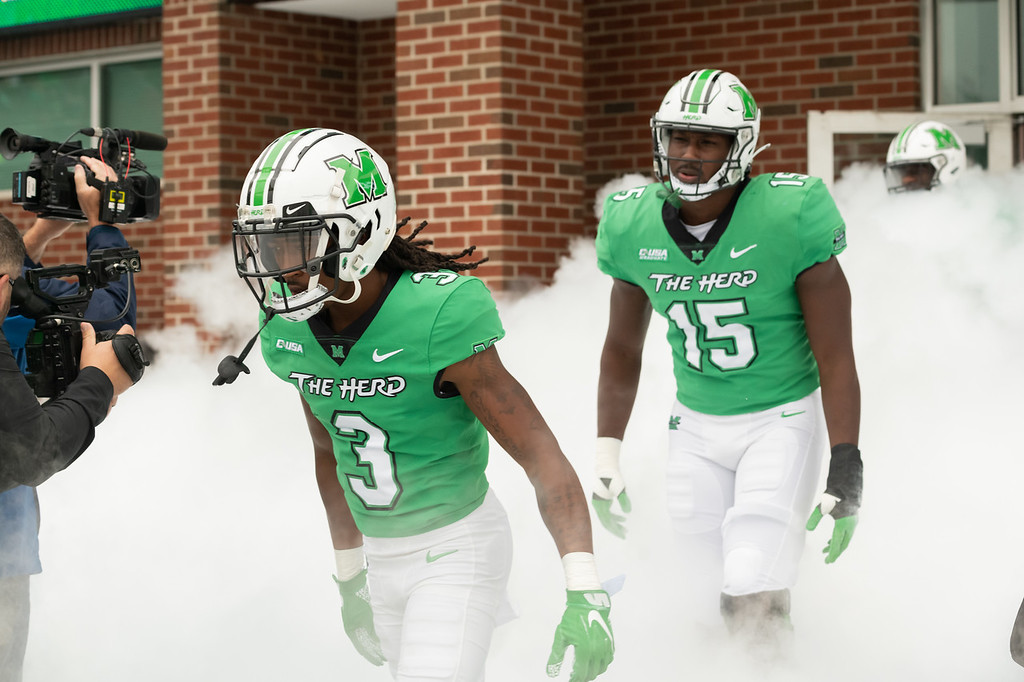 The pageantry and excitement of Homecoming will return to Marshall University beginning Monday, Sept. 25 and culminating with the crowning of Mr. and Miss Marshall at halftime during the game against Old Dominion University on Saturday, Sept. 30.
Slotted between early-season matchups against Virginia Tech and North Carolina State, this year's celebration will mark the earliest Homecoming has come to the Huntington campus since a victory over Toledo in the 1977 Homecoming game on Sept. 24.
"Homecoming is such an integral part of the Marshall University calendar for our alumni, our supporters and our student population," said Matt James, executive director of the Marshall University Alumni Association. "It is a unique time where the entire Marshall family comes together to celebrate the rich history and proud traditions of our university. And this year we are excited to shake things up a bit with an earlier date right in the heart of the schedule. So, mark your calendars and join us in September for as many events as your schedule will allow as we prepare for another wonderful week of Homecoming activities."
Several pillar Homecoming events will highlight the week-long celebration, including the annual Unity Walk, Homecoming Parade, Picnic on the Plaza and numerous tailgates and gatherings throughout the day on Sept. 30. The week will conclude with the Thundering Herd taking on the Old Dominion Monarchs in a Sun Belt Conference matchup at Joan C. Edwards Stadium.
"We are super-excited to welcome everyone back to Joan C. Edwards Stadium for Homecoming 2023 on Sept. 30," said Athletic Director Christian Spears. "The Sun Belt schedule has offered us a unique opportunity for a late September Homecoming game against a familiar conference foe in ODU. We look forward to seeing all of Herd Nation join us at The Joan for a beautiful day of football on Sept. 30!"
The Thundering Herd is coming off a 9-4 season, highlighted by a historic win over Notre Dame and a victory in the Myrtle Beach Bowl. Marshall finished third in the East Division during its inaugural season in the Sun Belt Conference.
Since the opening of The Joan in 1990, Marshall is 27-6 in Homecoming games and 9-1 over its past 10 games. This season will mark the third time the Monarchs have come to Huntington as the Homecoming opponent, with the Herd taking victories in 2021 and 2017.
For more information about Marshall's 2023 Homecoming celebrations, contact the Marshall University Alumni Association at (304) 696-3424 or for ticket information call 1-800-THE-HERD.