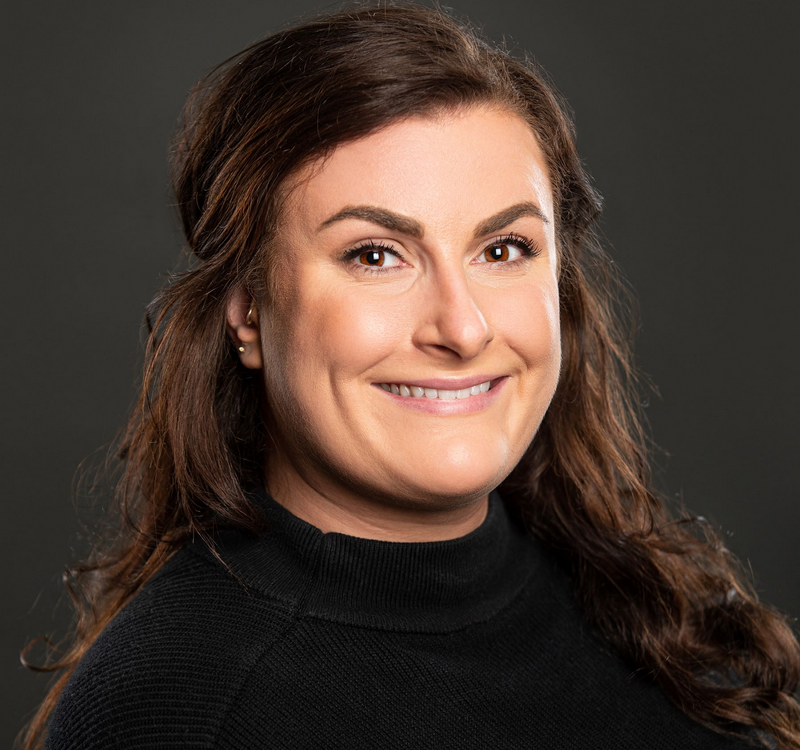 After graduating from Marshall University in 2016 with a degree in psychology and working in the addiction science field for over four years, Abbagael Seidler is back on campus and finally feels she has found her niche in the Master of Business Administration program.
"My favorite part about the MBA program is the different courses that are required. Each course provides a different experience, with a different environment. It gives us students an opportunity to meet other students and explore topics we never knew we had an interest in," Seidler said. "For example, I fell in love with Accounting 215 with Thomas Norton. He is enthusiastic about teaching his students and is one of the reasons why I fell in love with accounting. He has a welcoming and bright personality and can easily break things down for students who need a little extra help in the subject. I remember being terrified the first day of his course and by the end of his first class, I felt comfortable with trusting him and the class as we took the journey of Accounting 215 together."
Seidler was born in Portland, Oregon, and moved to Charleston, West Virginia, in 2005 to be closer to her father's family. She chose to attend Marshall after graduating from George Washington High School in 2012 because it was close to her family's home.
"I love the old-time feel you get as you walk through campus and see all the brick buildings. Marshall's campus is a beautiful, quaint gem in the middle of Huntington. I always enjoy being on campus especially when the weather cooperates," she said.
Seidler has been a member of Delta Sigma Phi since 2021. During her Fall semester of 2022, she was the officer of community service where she used her resource knowledge of the Huntington community to provide members of her co-ed fraternity an opportunity to receive business clothes from either Hire Attire, a Goodwill professional clothing program for men, or Dress for Success, a professional clothing program for women. She has also collected pop-tabs to support the Ronald McDonald House.
"As an undergraduate, I was very reserved and unsure of what life direction I wanted to pursue," she said. "I flip-flopped from becoming a nurse to going to medical school to biomedical research and then back to psychology. This made me not reach out to people or ask questions. Once I graduated, I realized that I missed the perfect opportunity. The university is the perfect place to be able to meet friends, professors, opportunities for jobs and internships, and even future employees. Campus is full of so many young and bright-minded individuals. All you have to do is put yourself out there! Meeting new people is a must as you try and navigate your time as an undergraduate student."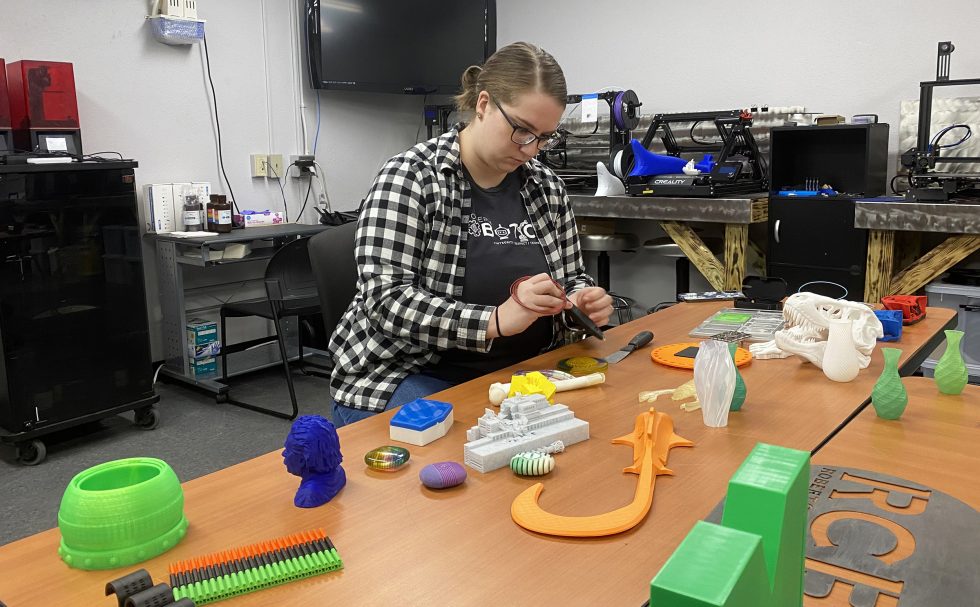 Seidler is the recipient of the Frank Deacon Scholarship, which supports graduate students in the Lewis College of Business.  It has provided Seidler the opportunity to grow and learn about her passions and interests without having a high financial burden.
"I am so grateful for this opportunity. This scholarship has helped aid in buying my textbooks, online programs required for homework and to help cover fees in different business competitions provided by Marshall University and West Virginia University," she said. "It could also help cover the costs of the Robert C. Byrd Institute (RCBI) membership where I have access to their Maker's Vault. I am a very new member at RCBI, however, Deacon Stone has been very welcoming and helpful with showing me around the facility and assisting me in building my prototype for the business competition.
"I have completely fallen in love with innovation and invention and plan to pursue the creation of my own patents, trademarks, and intellectual property. Olen York was my entrepreneurship professor last semester. He is a very kind and knowledgeable man. He has helped me cultivate enough confidence to get out there and make my ideas turn into something."
Last semester, York had his class submit an idea to the 2022-23 WV Collegiate Business Plan Competition. Seidler was the only student (undergraduate and graduate) to be chosen to represent Marshall University in the semifinals.
"We just submitted our second deadline which will determine if I made it into the finals. Either way, I am grateful for the experience and am excited to see where my idea goes!"
After graduation, Seidler isn't sure where her degree will take her. She has a wide range of interests ranging from accounting, human resources, and entrepreneurship. Her ultimate dream is to start a clean beauty business with her twin sister, Jessica Seidler who also graduated from Marshall with a master's in biomedical sciences.
"Using truly clean products and incorporating these into our everyday life is high on our priority list," she said. "Brands can put whatever they want on the front of their packaging to entice their customer, it does not even have to be true. Flipping the product over and reading the active ingredients is key to finding out what is exactly in these beauty products. Our skin tells us a lot about a person and feeding it natural and clean ingredients that nurture us rather than hurt us isn't too much to ask for from a company serving in the beauty industry."
Seidler also dreams of having her own patent or invention.
"My twin sister and I were adopted at the age of three by Donald Seidler. In a sense, he gave us his last name, and being able to create something that is mine and representing that by putting my name on it means a lot more to me than what I ever expected."
"I am here to chase opportunity and creativity," she said. "I would love to create a product that would make a simple task less complicated. Convivence is everything and creating a patent with my last name on it would mean everything to me. I come from a family of four females and having our last name 'Seidler' on a patent would be an honor."