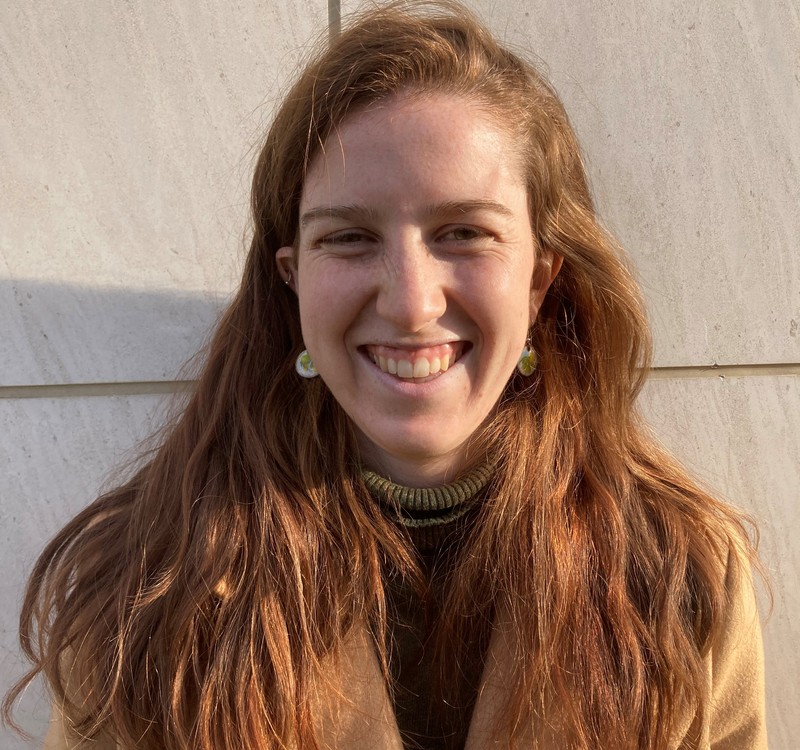 There are many reasons an individual decides to give back to a university.
From their personal experience at the institution as a student, to gifts of impact designed to change the lives of current and future generations of alumni, gifts of any kind are as personal and unique as the individuals that give them.
And then there are some gifts that come about just to say thank you.
When Sarah Shepherd was busy working on her thesis for her M.S. in library science and M.A. in history at Simmons University in Boston, Massachusetts, she reached out to Marshall University's renowned Special Collections Department for assistance and what she got in return was more than she could have imagined.
"I am very impressed with Marshall University's Special Collections and have used several collections, such as their amazing oral histories that are available online," Shepherd said. "I became interested in Lucille Todd, one of the first women lawyers in West Virginia, and searched Marshall's digital collections. There was a wealth of material from the Mirabilia yearbook to the Longview newsletter from the Owen Clinic Institute. Listed as well was the finding aid for the Nancy Voiers Whear Papers. Whear ran a research project funded by the West Virginia Humanities Foundation in 1985 on 'History-Making Women of Huntington.' Lucille Todd was one of the women featured.
"I emailed Special Collections asking for a scan of the folder, ready to pay a significant sum as scanning can be very labor intensive depending on the size of the folder. I've had to wait six weeks before for scans at different institutions and yet three days later Jessica Lowman, assistant professor and archivist at Marshall, sent me the entire folder without charge. I was astounded and immediately donated in gratitude."
Shepherd is currently a graduate student at Simmons University and works as an archivist at the Scottish Rite Masonic Museum and Library. Previously, Shepherd worked at the Greenbrier Historical Society in Lewisburg, West Virginia, giving her ample knowledge about what it takes to operate libraries and archive facilities. As a former West Virginia resident, Shepherd also recognized the value of supporting institutions from her home state and was proud to make a gift to the department.
Founded in 1971, the Marshall University Special Collections Department is home to the university's archives, manuscripts, rare books, audiovisual materials and other unique items. The department is charged with collecting, preserving and making accessible all of its collections to support the university's administration, teaching and research goals. In addition to financial contributions, individuals can donate select items to be housed in the archives, as the department includes many rare and unique items that showcase the history of Marshall and the region that have been donated through the years.
Heading the Special Collections Department is Lori Thompson, an alumna with a passion for preserving the history of our university. She shared that gifts of any amount can go a long way in the mission of her department, which is not only meant to archive, but share that history with the public.
"Much of our work is spent organizing, sorting and inventorying materials in the hopes that just one person will find what they need," Thompson said. "That could be the voice of a grandparent they never met through our digitized oral history, a photo of an ancestor that attended Marshall, or the missing piece of information to solve a historical mystery. I take great satisfaction knowing that my work can directly impact the happiness of others. It is such a great compliment to myself and team when someone believes in our work so much that they feel compelled to give back.
"Our work requires a lot of resources in time and money. Materials don't just jump into boxes on their own. When we receive a financial gift, it allows us to purchase archival supplies to store materials in, to upgrade our equipment, especially digitization equipment that changes frequently, to pay for student labor, or attend continuing education courses. These resources directly impact our ability to select, preserve and make accessible the unique and historical materials of Marshall University and the surrounding community."
Thompson shared the unique nature of her department means that no two days are alike, and that anything can come in the doors of her office at any time. While the primary focus of Special Collections is to collect material related to Marshall, the Huntington region and surrounding areas, they do collect diaries, letters, photographs, business records and personal pages that document the community and people of the area.
Because of the wide range of items housed within their office, Thompson said that many of the materials are used by students for projects such as thesis papers, dissertations, documentaries and artwork. She has also provided materials to ESPN, CBS, PBS, The History Channel and others for historical projects.
"Every day is like Christmas," Thompson joked. "You never know what will show up. Each box, each item, each patron has a story to tell. As a lover of history and all things Marshall, I have the most rewarding job. I get to share that excitement and experience with each person that requests items or donates materials."
So what are some of the more unique items that have been donated to Marshall's Special Collections? Thompson shared that her department has been gifted everything from an entire archive of WSAZ film dating back to the 1950s, artifacts from Chuck Yeager and his time in the military, props from the 'We Are Marshall' movie, and even the diaries of Huntingtonian Charles F. Frampton from his time serving in World War I. But there are a few items, not of historical value, but of personal value, that really stand out to Thompson.
"I personally enjoy the items that shed light on an average person's life experience," Thompson said. "We have a scrapbook from a female student in the 1920s that I joke was the 1920s version of Instagram where she documented her travels and her friends through photos and mementos."
Shepherd said the work Thompson and her team provides is invaluable, not just to the university, but to individuals around the country. And the helpful nature of the team is noticed and should be commended.
"The Special Collections at Marshall helped me immediately and graciously with my research," Shepherd said. "I was inspired to give because of their kindness and support. I hope that my donation will help in paying archivists and librarians so they can continue doing incredible work.
"Libraries and special collections are a vital resource. As an archivist, I understand deeply all the labor and funding required to keep our libraries and special collections running. I always try to give, no matter how small an amount, to support these necessary institutions and I encourage you to do the same!"
Marshall's Special Collections department is open to the public Monday-Friday, 8 a.m. to 4:30 p.m.